53rd Annual ABCT Convention
Atlanta Marriott Marquis
Atlanta, GA | November 21-24, 2019


Beck Institute for Cognitive Behavior Therapy (Booth #13)
1 Belmont Ave, Suite 700
Bala Cynwyd, PA 19004
Phone: 610-664-3020
Fax: 610-709-5336
E-mail: info@beckinstitute.org
Website: www.beckinstitute.org
Beck Institute is the leading international source for training, therapy, and resources in Cognitive Behavior Therapy (CBT), offering in-person and online training programs, supervision and consultation, customized training for organizations and certification. For over 25 years, the non-profit Beck Institute has helped health and mental health professionals around the world provide effective treatment to their clients.


Clearview Treatment Programs (Booth #30)
911 Coeur D'Alene Ave
Venice, CA 90291
Phone: 866-593-7197
Fax: 310-862-8992
E-mail: info@clearviewtreatment.com
Website:www.clearviewtreatment.com
Clearview excels in mental health and addiction treatment through evidence-based therapies, including comprehensive DBT, and a complete continuum of care:
Women's Residential Center for Borderline Personality and Emotional Disorders
Co-ed Residential Center for Addictions and Co-occurring Mental Health Disorders
Co-ed Day (PHP), Intensive Outpatient (IOP), and Outpatient Treatment for dual diagnosis, addictions, or mental health disorders


Elsevier Ltd (Booth 8)
Elsevier Limited (Corporate Office)
The Boulevard, Langford Lane, Kidlington
Oxford OX5 1GB, UK
Telephone: +44 1865 843000
Fax: +44 1865 843010
Website: www.elsevier.com
Elsevier publish over 2,000 peer-reviewed journals, including over 60 psychology journals across Cognitive Science, Applied, Clinical, Developmental/Educational and Social Psychology.
To find out more about our journals visit Elsevier booth #8 at ABCT and speak to one of our Elsevier psychology representatives or visit: www.elsevier.com/psychology.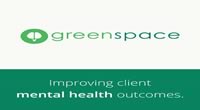 Greenspace Mental Health Ltd (Booth #27)
1 Adelaide Street East
Unit 530
Toronto, Ontario M5C 2V9
Telephone: 1 (888) 446-6602
Website: www.greenspacehealth.com
Greenspace is a progress monitoring platform developed out of leading research hospitals that makes it easy for behavioral health organizations to use evidence-based measures to simply and easily measure client progress through therapy. Greenspace works with clinics, hospitals, non-profits and health systems to provide better visibility into clinical outcomes and leverage their aggregate data both internally and externally.


Guilford Press (Booth #1 & 2)
370 Seventh Avenue, Suite 1200
New York, NY 10001
Telephone: 212-431-9800
Fax: 212-966-6708
Website: www.guilford.com
New from Guilford Press: Treating OCD in Children and Adolescents (Franklin, Freeman, & March); Brief Cognitive-Behavioral Therapy for Suicide Prevention (Bryan & Rudd); CBT with Justice-Involved Clients (Tafrate, Mitchell, & Simourd); Spirituality, Religion, and Cognitive-Behavioral Therapy (Rosmarin); and The Mindful Self-Compassion Workbook (Neff & Germer).


Hogrefe Publishing Corp. (Booth #7)
7 Bulfinch Place, Suite 202
Boston, MA 02114
Phone: 866-823-4726
Fax: 617-354-6875
E-mail: publishing@hogrefe.com
Website: www.hogrefe.com
Hogrefe has been publishing books, journals, and tests for professionals, students, and researchers in the fields of psychology, psychiatry, and mental health for over 60 years. Visit booth #7 to see our popular evidence-based, clinically oriented series Advances in Psychotherapy - Evidence-Based Practice, and other new releases, as well as our popular books Clinical Handbook of Psychotropic Drugs and Movies and Mental Illness.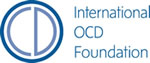 International OCD Foundation (Booth 15)
PO Box 961029
Boston, MA 02196
Telephone: 617-973-5801
Fax: 617-507-0496
Website: https://iocdf.org/
The International OCD Foundation aims to help all those affected by obsessive compulsive disorder (OCD) and related disorders by increasing access to effective treatment through research and training, fostering a hopeful and supportive community for those affected by OCD and the professionals who treat them, and fighting stigma surrounding mental health issues.


Lyra Health, Inc (Booth 16)
287 Lorton Avenue
Burlingame, CA 94010
Telephone: 800-505-5972
Website: www.lyrahealth.com
Lyra is transforming mental health care using technology with a human touch to help people feel emotionally healthy at work and home. We partner with innovative companies, like Uber, eBay, and Amgen to deliver care to their employees with our enhanced EAP and a network of curated mental health providers.


McLean Hospital (Booth #26)
115 Mill Street
Belmon, MA 02478
Telephone: 800-333-0338
Fax: 617.855.2550
Website: www.mcleanhospital.org
A top-rated hospital by U.S. News & World Report, McLean Hospital is dedicated to psychiatric treatment, education, research, and advocacy. McLean offers unparalleled diagnostic and treatment services for children and adults living with psychiatric conditions including depression, borderline personality disorder, OCD, and substance use disorders.


My Best Practice (Booth 18)
40 B Motor Avenue
Farmingdale, NY 11745
Phone: 408-692-4228
Website: www.mbpractice.com
My Best Practice's mission is to improve lives with evidence-based practice (EBP). We use technology, education, community, and charitable giving to research programs, clinics, and training programs. Our Electronic Health Record (EHR) cues best practices. Research labs, doctoral candidates, clinics, or training programs can apply for funding at www.mbpractice.com/evidence-based-practice-funding-application.


National Mass Violence & Victimization Resource Center (Booth 20)
Medical University of South Carolina
67 President Street - Suite 200
Charleston, SC 29425
Phone: 843-792-0408
Website: www.nmvvrc.org
The National Mass Violence Victimization Resource Center serves as the source for best evidence to achieve a social understanding of mass violence upon which civic leaders, mental health professionals, journalists, policy makers, and victim assistance professionals can rely. Using research to illuminate crime victims' challenges and needs, we evaluate what works and what doesn't work, and use this information to improve victim and mental health services through training, technical assistance, and public policy development and implementation.


New Harbinger Publications (Booths #3 & #4)
5674 Shattuck Avenue
Oakland, CA 94609
Telephone: 800-748-6273
Fax: 510-652-5472
E-mail: Dorothy@newharbinger.com
Website: www.newharbinger.com
New Harbinger has celebrated over 45 years as the leader in self-help psychology publishing for both professional and lay audiences. Please stop by booth 3 & 4 to view our list of author signings, or to speak with a member of our acquisitions staff regarding your book ideas. We will have exciting drawings for free books, CD's, and Praxis training gift certificates. Our new catalog will also be available for review.


Oxford University Press (Booth #14)
198 Madison Avenue
New York, NY 10016
Telephone: (800) 451-7556
Email: gab.exhibitions.us@oup.com
Website: www.oup.com
Oxford University Press publishes some of most respected and prestigious books and journals in the world. Visit our booth or www.oup.com for more information.


Pear Therapeutics (Booth #24)
200 State Street
Boston, MA 02109
Website: https://peartherapeutics.com
Pear Therapeutics is the leader in prescription digital therapeutics (PDTs). We aim to redefine medicine by discovering, developing, and delivering clinically validated software-based therapeutics to provide better outcomes for patients, smarter engagement and tracking tools for clinicians, and cost-effective solutions for payers. Pear has a pipeline of products and product candidates across therapeutic areas, including psychiatric and neurological conditions. Our lead product, reSET®, for the treatment of Substance Use Disorder, was the first PDT to receive marketing authorization from the FDA. Pear's second product, reSET-O®, for the treatment of Opioid Use Disorder, received marketing authorization from the FDA in December 2018.


Rogers Behavioral Health (Booth #25)
2700 Valley Road
Oconomowoc, WI 53065
Telephone: 1 (800) 767-4411
Website: rogersbh.org
Rogers Behavioral Health has been a leading not-for-profit provider of mental health services since 1907. With locations nationwide, Rogers provides evidence-based treatment for depression and other mood disorders, eating disorders, addiction, OCD, anxiety, trauma and PTSD. Residential treatment is available at three locations in Wisconsin. Learn more at rogersbh.org


Skyland Trail (Booth #19)
1961 North Druid Hills Road
Atlanta, GA 30329
Phone: 404-315-8333
Fax: 404-315-0105
Located in Atlanta, Skyland Trail is a primary psychiatric residential treatment program for adults 18+. Our adult program continuum includes residential treatment, day treatment, IOP, independence coaching, and transitional housing. Patients receive an individualized treatment plan that is tied to one of our specialized treatment teams based on their diagnoses and symptoms: CBT, DBT, Social Integration, or young adults with First Episode Psychosis. A Dual Diagnosis program supports patients with a co-occurring substance abuse disorder. Designated a Behavioral Health Home by The Joint Commission, our integrated treatment model helps clients improve mental health, physical wellness, social relationships, and school or career success. Specialized therapies include cognitive training, TMS and expressive therapies. All residential campuses offer private rooms and bathrooms. A new adolescent program for teens ages 14 to 17 with mood and anxiety disorders and OCD opened this month. Our evidence-based treatment model has earned The Gold Seal of Approval® from The Joint Commission since 1995.
Learn more at www.skylandtrail.org or 866-528-9593.


Springer Science Business Media (Booth #5)
233 Spring Street
New York, NY 10013
Phone: 212 620 8460
Fax: 212-460-1500
Email: customerservice@springernature.com
Website: www.springer.com
Our business is publishing. Throughout the world, we provide scientific and professional communities with superior specialist information - produced by authors and colleagues across cultures in a nurtured collegial atmosphere of which we are justifiably proud.
Springer's Psychology program helps researchers in all areas of Psychology worldwide to publicize their research results and fulfill their potential. Our Psychology program consists of journals, books and reference works, and offers insights from a variety of perspectives and sub disciplines.
We are actively growing our Psychology program and new proposals for publications are most welcome. We are eager to consider reference works, research monographs, edited volumes, existing and new journals. Send us a note and ask us what we can do for you. Our complete program can be viewed online at www.springer.com/psychology


Valant (Booth 29)
600 Steward Street #501
Seattle, WA 98101
Phone: 206-724-1572
Website: www.valant.com
You improve lives. We make your practice thrive. Valant provides the tools you need to automate and enhance patient engagement, outcomes measurement, and revenue. With an intuitive workflow and easy to use dashboards and reports, get more sleep knowing you are using the best practices for effective practice management.


Virtually Better (Booth #28)
2440 Lawrenceville Highway
Suite 200
Decatur, GA 30033
Virtually Better has over 20 years of experience researching, developing, and implementing Virtual Reality as a way to improve the ease of use and efficacy of exposure therapy as a tool to treat mental health disorders. Our team is dedicated to advancing the quality of behavioral healthcare.

WCCBT2022 (Booth 9)
June 2 - 5, 2022
Website: www.wccbt2022.org
10th World Congress of Cognitive and Behavioral Therapies 2022
East Meets West: Embracing diversity and improving access to CBT
We are proud to announce that the 10th World Congress of Cognitive and Behavioral Therapies will be held at Jeju Island, South Korea in 2022. The Korean Association of Cognitive Behavioral Therapy (KABCT) is one of the leading multidisciplinary associations in the Asian Pacific region and is committed to hosting this international meeting with the most updated and sound science for cognitive behavioral therapies www.wccbt2022.org

Wiley (Booth #6)
101 Stations Landing
Suite 300
Medford, MA 02155
Phone: 1-781-388-8361
Website: www.wiley.com
Wiley, a global company, helps people and organizations develop the skills and knowledge they need to succeed. Our online scientific, technical, medical, and scholarly journals, combined with our digital learning, assessment and certification solutions help universities, societies, businesses, governments, and individuals increase the academic and professional impact of their work.