52nd Annual ABCT Convention
Washington Marriott Wardman Park
Washington, DC | November 15-18, 2018


American Psychological Organization (Booth #201)
750 First Street, NE
Washington, DC 20002
Phone: 202-336-5570
Fax: 202-336-6191
E-mail: psycinfo@apa.org
Website: www.apa.org
American Psychological Association is the premier source for information in psychology. APA delivers this information through its expansive collection of books, journals, newsletters, electronic products and its website, www.apa.org


Beck Institute for Cognitive Behavior Therapy (Booth #300)
1 Belmont Ave, Suite 700
Bala Cynwyd, PA 19004
Phone: 610-664-3020
Fax: 610-709-5336
E-mail: info@beckinstitute.org
Website: www.beckinstitute.org
Beck Institute offers a full range of training opportunities in cognitive behavior therapy to meet the needs of mental health professionals, researchers, educators, and students at all experience levels, worldwide-including in-person and online training programs, supervision and consultation, and customized training for organizations.


Clearview Treatment Programs (Booth #309)
911 Coeur D'Alene Ave
Venice, CA 90291
Phone: 866-593-7197
Fax: 310-862-8992
E-mail: info@clearviewtreatment.com
Website: www.clearviewtreatment.com
Clearview excels in mental health and addiction treatment through evidence-based therapies, including comprehensive DBT, and a complete continuum of care:
Women's Residential Center for Borderline Personality and Emotional Disorders
Co-ed Residential Center for Addictions and Co-occurring Mental Health Disorders
Co-ed Day (PHP), Intensive Outpatient (IOP), and Outpatient Treatment for dual diagnosis, addictions, or mental health disorders


Correct Care Solutions (Booth #400)
1283 Murfreesboro Road, Suite 500
Nashville, TN 37217
Telephone: 618-844-5579
Fax: 615.324.5774
Website: www.correctcaresolutions.com
Correct Care Solutions is an international leader in public healthcare with nearly 11,000 professionals working in 38 states across the U.S. and Australia. We provide medical and behavioral health services for nearly 250,000 patients located in state hospitals, forensic treatment and civil commitment centers, as well as local, state and federal correctional facilities.


Elsevier (Booth #302)
Radarweg 29
1043 NX Amsterdam
The Netherlands
Telephone: +31 20 485 3899
Website: www.elsevier.com
Elsevier publishes over 2,000 peer-reviewed journals, including over 60 psychology journals across Cognitive Science, Applied, Clinical, Developmental/Educational and Social Psychology. To find out more about our journals visit the Elsevier booth at ABCT and speak to one of our Elsevier psychology representatives or visit: www.elsevier.com/psychology


Expo Enterprise Inc. (Booth #313)
3560 Polaris Avenue
#27
Las Vegas, NV 89103
We promote medical ID bracelets that actually can save lives of people in different working environments. Medical profile of the person can be engraved on the bracelet: blood type, emergency contact information, health issues (asthma, allergies, diabetes, epilepsy, etc.) that can be immediately available anytime, anywhere. It can provide medical history of the person in time of emergency, after car or other accidents when person is bleeding or unconscious and can't give any information about him/herself. These bracelets also have tourmaline and germanium gemstones inside.


Guilford Press (Booth's #100 & #102)
370 Seventh Avenue, Suite 1200
New York, NY 10001
Telephone: 212-431-9800
Fax: 212-966-6708
Website: www.guilford.com
New from Guilford Press: Treating OCD in Children and Adolescents (Franklin, Freeman, & March); Brief Cognitive-Behavioral Therapy for Suicide Prevention (Bryan & Rudd); CBT with Justice-Involved Clients (Tafrate, Mitchell, & Simourd); Spirituality, Religion, and Cognitive-Behavioral Therapy (Rosmarin); and The Mindful Self-Compassion Workbook (Neff & Germer).


Hogrefe Publishing Corp. (Booth #104)
7 Bulfinch Place, Suite 202
Boston, MA 02114
Phone: 866-823-4726
Fax: 617-354-6875
E-mail: publishing@hogrefe.com
Website: www.hogrefe.com
Hogrefe has been publishing books, journals, and tests for professionals, students, and researchers in the fields of psychology, psychiatry, and mental health for over 60 years. Visit booth #104 to see our popular evidence-based, clinically oriented series Advances in Psychotherapy - Evidence-Based Practice, and other new releases, as well as our popular books Clinical Handbook of Psychotropic Drugs and Movies and Mental Illness.


McLean Hospital (Booth #311)
115 Mill Street
Belmon, MA 02478
Telephone: 800-333-0338
Fax: 617.855.2550
Website: www.mcleanhospital.org
A top-rated hospital by U.S. News & World Report, McLean Hospital is dedicated to psychiatric treatment, education, research, and advocacy. McLean offers unparalleled diagnostic and treatment services for children and adults living with psychiatric conditions including depression, borderline personality disorder, OCD, and substance use disorders.


NeuroFlow (Booth #305)
1635 Market Street
Philadelphia, PA 29203
Telephone: 484-466-9575
Website: www.neuroflowsolution.com
Health care providers are our heroes. NeuroFlow's HIPAA-compliant, cloud-based platform empowers health care providers to objectively assess, track, and engage patients using evidence-based practices to support their mental health.


New Harbinger Publications (Booth's #101 & #103)
5674 Shattuck Avenue
Oakland, CA 94609
Telephone: 800-748-6273
Fax: 510-652-5472
E-mail: Dorothy@newharbinger.com
Website: www.newharbinger.com
New Harbinger has celebrated over 45 years as the leader in self-help psychology publishing for both professional and lay audiences. Please stop by booth 101 to view our list of author signings, or to speak with a member of our acquisitions staff regarding your book ideas. We will have exciting drawings for free books, CD's, and Praxis training gift certificates. Our new catalog will also be available for review.


OxfordVR (Booth #312)
King Charles House
Park End Street
Oxford OX1 1JD U.K.
Oxford VR is built on the ground-breaking work of Daniel Freeman, Professor of Clinical Psychology at Oxford University and Consultant Clinical Psychologist, Oxford Health NHS Foundation Trust. We are using VR to understand and treat mental health problems, with research funded by the Wellcome Trust, the UK Medical Research Council, and the NHS
National Institute of Health Research.


Oxford University Press (Booth #303)
198 Madison Avenue
New York, NY 10016
Telephone: (800) 451-7556
Email: gab.exhibitions.us@oup.com
Website: www.oup.com
Oxford University Press publishes some of most respected and prestigious books and journals in the world. Visit our booth or www.oup.com for more information.


SIMmersion, LLC (Booth #202)
8681 Robert Fulton Drive, Suite E
Columbia MD, 21046
Telephone: 443.283.2555
Website: www.simmerson.com
SIMmersion creates realistic healthcare conversations that help practitioners prepare for important conversations with patients and build skills in a consequence-free virtual environment. Specializing in Cognitive Behavioral Therapy, Motivational Interviewing, and Brief Interventions, our products allow students and clinicians to practice conversations that will improve patients' lives.


Springer Science Business Media (Booth #307)
233 Spring Street
New York, NY 10013
Phone: 1 212 620 8460
Fax: 212-460-1500
Email: customerservice@springernature.com
Website: www.springer.com
Our business is publishing. Throughout the world, we provide scientific and professional communities with superior specialist information - produced by authors and colleagues across cultures in a nurtured collegial atmosphere of which we are justifiably proud.
Springer's Psychology program helps researchers in all areas of Psychology worldwide to publicize their research results and fulfill their potential. Our Psychology program consists of journals, books and reference works, and offers insights from a variety of perspectives and sub disciplines.
We are actively growing our Psychology program and new proposals for publications are most welcome. We are eager to consider reference works, research monographs, edited volumes, existing and new journals. Send us a note and ask us what we can do for you. Our complete program can be viewed online at www.springer.com/psychology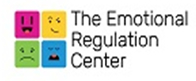 Emotional Regulation Center (Booth #301)
13 Hadar st.
Ramat Hasharon
Israel 47270
Phone: +972 054-2223456
Email Address: info@playingcbt.com
Website: https://www.playingcbt.com
The Emotional Regulation Center was founded 6 years ago to develop this field in Israel and worldwide.
The Center specializes in Development of therapeutic games, books and protocols to work with Children and Adolescent. We have high standards and our goal is to create the highest quality products we possibly can.


UCSD Eating Disorders Center (Booth #203)
450 Executive Drive, Suite 315
San Diego, VA 92121
Phone: (858) 246-3140
Email Address: edoutreach@ucsd.edu
Website: eatingdisorders.ucsd.edu
UCSD Eating Disorders Center is a university-based, nonprofit Center of Excellence that serves as a leader in research, treatment, and training. Our mission is to improve the lives of sufferers and their families at our facilities and around the world-through the creation, dissemination, and practice of cost-effective, evidence-based treatment.


World Congress of Behavioural and Cognitive Therapies (Booth #402)
9th World Congress of Behavioural and Cognitive Therapies
"CBT at the Crossroads"
Berlin, Germany
July 17-20, 2019
http://wcbct2019.org
Registration is now open


Wiley (Booth #200)
101 Stations Landing
Suite 300
Medford, MA 02155
Phone: 1-781-388-8361
Website: www.wiley.com
Wiley, a global company, helps people and organizations develop the skills and knowledge they need to succeed. Our online scientific, technical, medical, and scholarly journals, combined with our digital learning, assessment and certification solutions help universities, societies, businesses, governments, and individuals increase the academic and professional impact of their work.