CBT in the Era of COVID-19
Martin M. Antony, Ph.D., CPsych, FRSC, ABPP, Ryerson University
Wednesday, November 18, 7:15 PM- 8:30 PM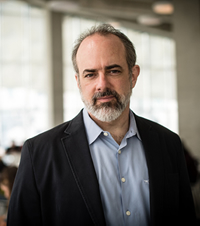 Dr. Martin M. Antony is professor in the Department of Psychology at Ryerson University, provincial clinical lead for the Ontario Structured Psychotherapy Program, and president of the Association for Behavioral and Cognitive Therapies. Previously, he was founding director of both the Anxiety Treatment and Research Clinic and the Psychology Residency Program at St. Joseph's Healthcare Hamilton. He is a fellow of the Royal Society of Canada, and previously served as president of the Canadian Psychological Association. He has published over 30 books and over 250 scientific articles and chapters in areas related to cognitive behavior therapy and anxiety-related disorders. He has given more than 425 presentations to audiences across four continents, and has been interviewed, featured, or quoted more than 450 times in various print, radio, television, and online media outlets, including CBC, CNN, Globe and Mail, National Post, Toronto Star, New York Times, Washington Post, Scientific American Mind, and many others
Category: Health Care System / Public Policy
Key Words: Public Health; Stress; Vulnerable Populations
Participants earn 1 continuing education credit
This year, the world has faced challenges unlike those that many of us have encountered in our lifetimes, including living through the COVID-19 pandemic, beginning to confront systemic racism and discrimination, and navigating ongoing political divisions. This presentation will focus on the impact of recent events on the work that we do, and how our efforts to alleviate human suffering through science can have an impact on the world around us. Some topics that will be touched on include the effects of COVID-19 on mental health and efforts to treat psychological distress, the challenges of adapting CBT during the pandemic, the politicization of public health and science, the intersection of COVID-19 with racism, equity, and access, and a possible role for CBT in helping people transition to a postpandemic time.
Learning Objectives:
At the end of this presentation, the learner will be able to:
Describe ways in which COVID-19 has impacted upon mental health
Describe how COVID-19 intersects with other societal issues, such as systemic racism and the political process
Describe ways in which CBT can help to address mental health issues created by the COVID-19 pandemic
Recommended Readings:
Dozois, D. J. A., & Mental Health Research Canada. (2020). Anxiety and depression in
Canada during the COVID-19 pandemic: A national survey. Canadian Psychology [advance online publication]. http://dx.doi.org/10.1037/cap0000251
Fitzpatrick, K.M., Drawve, G., & Harris, C. (2020). Facing new fears during the COVID-19 pandemic: The state of America's mental health. Journal of Anxiety Disorders, 75, 102291. https://doi.org/10.1016/j.janxdis.2020.102291
Taylor, S. (2019). The psychology of pandemics: Preparing for the next global outbreak of infectious disease. Cambridge Scholars Publishing.