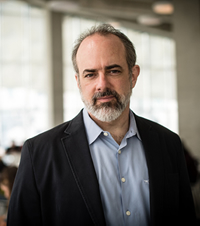 Dear colleagues and friends,
I am delighted to welcome you to the 54th annual convention of the Association for Behavioral and Cognitive Therapies. The theme of our 2020 meeting is "Better Access, Better Outcomes: Enhancing the Impact of Behavioral and Cognitive Therapies." This year's convention highlights strategies for (1) improving access to evidence-based mental health care (e.g., dissemination and implementation; improving the acceptability of evidence-based treatments; promoting engagement with clinicians, consumers, and organizations; addressing barriers to access and implementation), and (2) improving outcomes (e.g., identifying and targeting mechanisms that might lead to better outcomes; understanding individual client variables that affect treatment response).
When we selected the convention theme, no one could have predicted the challenges that 2020 would bring. As it turns out, our convention theme is even more timely now than it was when we selected it during the summer of 2019. As it turns out, our convention theme is even more timely now than it was when we selected it during the summer of 2019. 2020 has been filled with transformative events highlighting the need for improved access and outcomes, including the COVID-19 pandemic, heightened attention toward systemic racism and its impact on Black, Indigenous, and other persons of color, financial instability and uncertainty, society's mistrust of institutions (including those engaged in science and healthcare), and a particularly divisive election season in the United States. The events of 2020 led us to challenge assumptions about how to best address clients' needs, the questions we ask in our research and the methods we use to answer them, and how to better train the next generation of clinicians and scientists.
For the first time ever, the ABCT convention is being held virtually. Many of us see ABCT as our professional home, and the convention is normally a time to connect with colleagues and friends. Personally, I regret that I won't be able to see so many of you in person this year. While this decision to go entirely virtual was disappointing, it also opened up a number of new opportunities. Our virtual format will increase access to the convention, especially for students and professionals who are unable to travel to professional meetings (e.g., international colleagues; colleagues without funding or time to travel). The online format of our convention will also address the most common schedule-related criticism we typically hear - that there is too much to do and not enough time. Because much of the convention is being recorded, attendees will be able to access presentations for a period after the convention has ended. This will provide an opportunity to attend presentations that were originally scheduled at the same time, to attend presentations that are scheduled at "inconvenient" times, and to spread out the convention over a longer period for those who prefer a less intensive experience.
The Welcome From the Program Chairs includes highlights from the convention, so I won't repeat all of the details here. In short, all of the usual types of presentations that we normally enjoy in person will occur virtually, including around 1500 posters (plus several hundred posters organized by our special interest groups), almost 200 symposia and panel discussions, and dozens of institutes, workshops, clinical round tables, clinical grand rounds, research talks, and other presentations. We also look forward to invited keynote addresses by Allison Harvey (who will speak about her work on dissemination and implementation of transdiagnostic interventions), Luana Marques (who will discuss strategies for bridging the science-practice gap among diverse populations), Zindel Segal (who will discuss increasing access to mindfulness-based interventions for depression and anxiety disorders), and Eric Youngstrom (who will speak about his work on using open source platforms such as Wikipedia to disseminate information on evidence-based treatments). In addition, Dr. Philip Kendall will present this year's lifetime achievement address, focusing on treating anxiety in children and adolescents. My presidential address will discuss some of the big challenges of 2020, with a focus on the global COVID-19 pandemic. Finally, I want to highlight two special invited panels. The first, moderated by Michelle Craske, will focus on personalizing treatment to improve CBT outcomes (panelists include Robert DeRubeis, Aaron Fisher, Jacqueline Persons, and Greg Siegle). Our second invited panel, moderated by Torrey Creed, will highlight the insights of Sosunmolu Shoyinka, Hector Alaya, Karriem Salaam, Amber Calloway, and Todd Inman, who will represent the experiences and perspectives of system and agency leadership, therapists, a consumer advocate, and a CBT trainer from the Beck Community Initiative on how mental health systems can work to address the current societal challenges and expand access to culturally competent, evidence-based treatments.
There are countless people to thank for pulling together this year's convention, many of whom are acknowledged in the Welcome From the Program Chairs. I want to echo the appreciation expressed by Shannon Wiltsey Stirman (Program Chair) and Daniel Cheron (Associate Program Chair), who listed many of the individuals who contributed to this year's convention. I am grateful to all of you for making this year's meeting a success! I also want to add a special thank you to Shannon and Dan who graciously agreed to serve in their roles, long before they had any idea of what was coming in 2020. The roles of Program Chair and Associate Program Chair are very busy at the best of times, and COVID-19 brought unprecedented challenges that Shannon and Dan met with grace and calm. In addition, a very special shout out to Stephen Crane, ABCT's extraordinary convention manager. It wasn't until the end of the summer that we were in a position to decide on the format of the convention, so Stephen had to plan initially for three different conventions - our usual in-person meeting, a virtual convention, and a hybrid convention (with some in-person events and some virtual events). Stephen also took the lead on negotiating with our hotels in Philadelphia, ultimately saving ABCT members more than $1 million in cancellation fees. Thank you also to the Philadelphia Marriott and Loews Hotels for their flexibility and support as we all navigated the extraordinary situation created by the COVID-19 pandemic. Finally, thank you to the thousands of members who helped support our convention through their submissions, presentations, and attendance.
I am excited to continue our tradition of excellence with this year's virtual format. The ABCT convention provides one of the best opportunities in the world to share ideas about evidence-based care, and this year will be no exception. We hope the convention provides you with opportunities for inspiration, new learning, and connections with old friends and new colleagues. Of course, we welcome your feedback on the 2020 convention - including how we might combine some virtual programming with our live convention once the pandemic is behind us.
Martin M. Antony, PhD
ABCT President